Service Name: SHANGHAI-ZINE

Service started: 1st December 2012

Available language: Japanese, Chinese, English

Number of posted stores and corporates: 6122

*Free to post basic information*
■User of SHANGHAI-ZINE
- Japanese and Chinese to work in Japanese companies
- Business travelers from Japan
- Travelers from Japan
- People who have experience to stay or study in Japan
- People who like Japanese culture and service
■Access user of SHANGHAI-ZINE
- Monthly Access – about 300 000
- Facebook – 20,928 likes!
- IPhone App – about 20,000 downloads
- Android App – about 10,000 downloads

❏campaign-coupon

Showing your deals of campaign-coupon by both of SHANGHAI-ZINE's website and Apps.
Let's try to use SHANGHAI-ZINE to show your acclaimed foods, goods or your limited products. It will heat up the customer's feeling, like "I want to go there and try to eat it!", by only looking at the photos and sentences of this page.
※Released on January 2015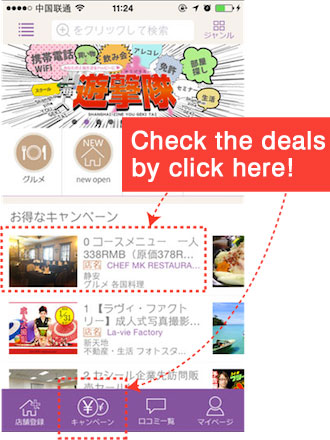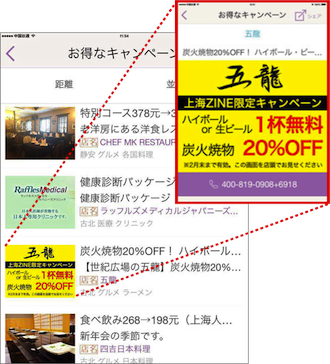 ❏Provide number -30,000 people + Special Features page
---
We will provide your introduction page or special features page that we create to our 30,000 members.
【Providing】
This is the providing service using SNS (social networking service) and Mobile's SMS.
【Special Features page】
Establishing a banner in the SHANGHAI-ZINE, and posting as interesting feature articles.
※It's also available in the short term from one month to attract customers.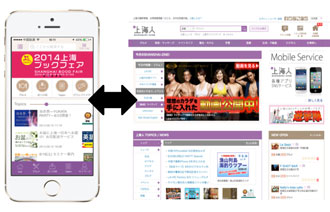 Please check the number of members for SHANGHAI-JIN (January 2015)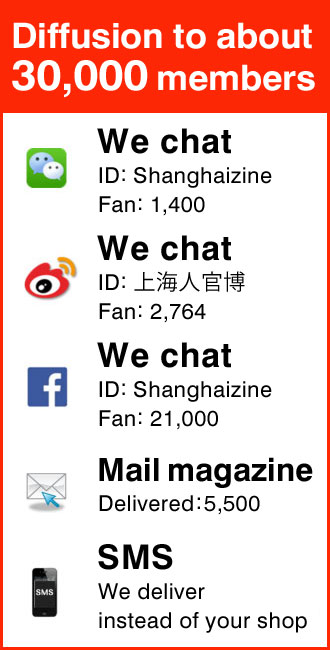 ❏Website Design and Operation
We have created hundreds of the website for the listed companies or small businesses.
We create your website and attract customers by linking SHANGHAI-ZINE. Update can be done by yourself at any time. And you can advertise the day-to-day shop information and campaign by blog format.
【Portfolio】
■Restaurant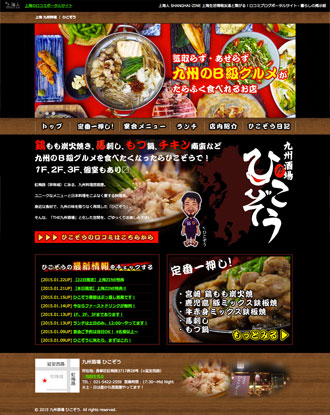 ■EC site (Shopping website)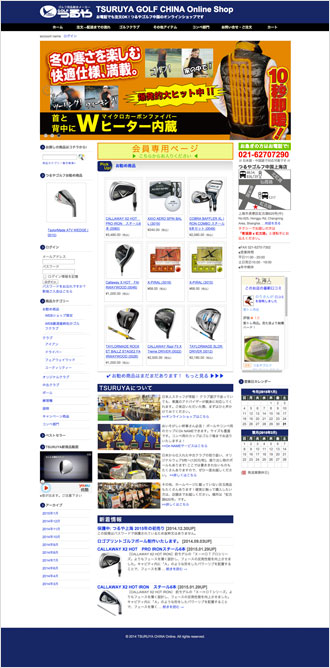 ■Manufacturers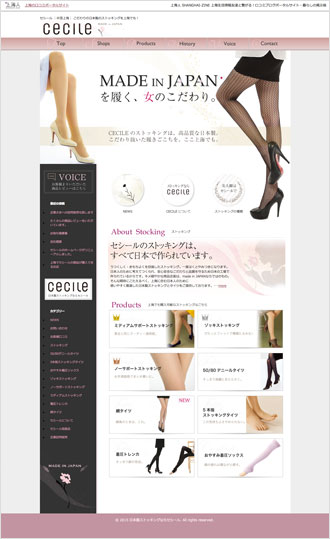 ■Travel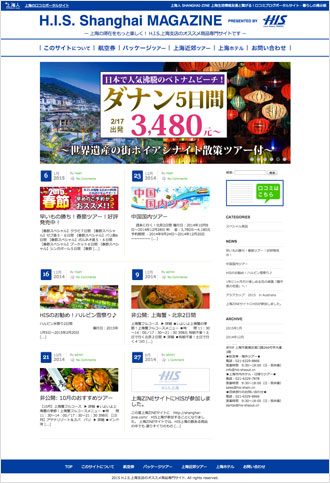 【Function Introduction】
- Contracted shop or company will be listed with the highest priority.
- Advertorial (TOPICS, Column)
- Cooperation with PR site and providing latest update
- Provide campaign information
- News and posting from official user
- Push delivery to APPs
- Banner Ad
※Please feel free to contact us!
(TEL)  +86 [0]21-53063955
(FAX) +86 [0]21-53828305
Email: sales@shanghai-zine.com